20 world premieres anticipated for the 2012 Los Angeles Auto Show
07-12-2012, 04:00 PM
Post: #1
car fanatics
NEWS

Posts: 12,801
Joined: Aug 2011
Drives: Cadillac Sixteen
Reputation: 3
20 world premieres anticipated for the 2012 Los Angeles Auto Show
LA Auto Show
Photo: Copyright 2012 Vic Mosqueda / Car Fanatics Forum
July 12, 2012
By: CF staff
The Los Angeles Auto Show announced yesterday that more than 40 vehicles are anticipated to debut at the Show during the 2012 Press Days, held Nov. 28-29. With four and a half months until the Show, it is noteworthy that at least 20 world debuts have already been confirmed by automakers. This breaking news, as well as other automotive trends, will be unveiled to a global audience consisting of media from more than 50 countries.
The debut lineup this year also promises a compelling mix of the hottest trends and cutting-edge innovations driving today's resurgent automotive industry, including world firsts from Chevrolet as well as European automakers such as BMW, Fiat and Volkswagen. Show-goers also will see global unveilings of new designs from Asian brands, including models from Acura, Hyundai, Kia, Nissan and Toyota.
Green and alternative fuel technologies, such as hybrids and all-electric vehicles, will be featured in several world debuts at the Show. There also will be an increasing number of high-mileage internal combustion vehicles, including clean diesel, on display. Additionally, several automakers will unveil emerging technologies that are dramatically changing the modern driving experience and making it safer.
These technology-laden vehicles will share the media spotlight with a well-represented lineup of luxury and performance models underscoring the L.A. region's status as the largest market for these segments in the country. Of the 40 debuts slated, at least a dozen will come from these two categories, including unveilings from the likes of Acura, Bentley, BMW, Jaguar, Land Rover and Porsche.
"As the first major North American show of the season, L.A. sets the tone for 2013 and we expect that automakers will pull out all the stops to excite new-car buyers. In virtually every category from the greenest electric vehicle to high-horsepower performance models, the technological advancements we are seeing today eclipse all previous automotive eras," said Andy Fuzesi, general manager, L.A. Auto Show.
With California established as a global center for alternative fuel and advanced technology innovations, it should come as no surprise that the L.A. Auto Show will be a prime venue for breaking news on all the latest developments. The entirely new Automotive Technology Showcase, presented by the Alliance of Automobile Manufacturers, is a Press Days expo designed to connect automotive technology companies with automakers, media, analysts, and other potential customers and partners. It will serve as a one-stop dedicated showcase covering advancements such as digital speech recognition, accident avoidance technology, navigation systems, real-time traffic data and solutions designed to mitigate distracted driving concerns.
Supporting the Showcase will be an expanded Ride and Drive called the Green & Advanced Technology Ride and Drive. This Press Days' event will include both "green" vehicles as well as those featuring in-car advancements such as automatic park assist, radar-based object detection systems and driver assist technologies. The Show's "green" credibility is further sustained with the Green Car Journal's annual Green Car of the Year® and Nielsen Automotive Green Marketer of the Year awards.
---
Reviews
07-12-2012, 06:40 PM
Post: #2
REVolution
Moderator and In House Tuner

Posts: 21,623
Joined: Oct 2010
Drives: 2004 Mazda RX-8
Reputation: 39
RE: 20 world premieres anticipated for the 2012 Los Angeles Auto Show
I would really love to go to this.
---
I love pussy, I love bitches, dude I should be runnin' PETA.
I am a follower of the Kobe System.

07-12-2012, 07:57 PM
Post: #3
MOPAR74
Media Crew

Posts: 28,617
Joined: Oct 2010
Drives: '99 Jeep Grand Cherokee
Reputation: 66
RE: 20 world premieres anticipated for the 2012 Los Angeles Auto Show
Ditto... we should
---
NOT THE GOAL BUT THE GAME, NOT THE VICTORY BUT THE ACTION, IN THE DEED THE GLORY
99 Grand Cherokee-04 Neon SXT
07-12-2012, 11:22 PM
Post: #4
Gixser995
Expert Pain In the Ass

Posts: 13,718
Joined: Oct 2010
Drives: 2001 Chevy Blazer
Reputation: 37
RE: 20 world premieres anticipated for the 2012 Los Angeles Auto Show
Sounds like an awesome show!
---
07-12-2012, 11:30 PM
Post: #5
ALUX
Co-Founder

Posts: 22,579
Joined: Oct 2010
Drives: '05 Chevy Trailblazer
Reputation: 21
RE: 20 world premieres anticipated for the 2012 Los Angeles Auto Show
Can't wait to go!
---
07-13-2012, 06:35 AM
Post: #6
All-Or-Nothing
I am the Anti-GM

Posts: 6,602
Joined: Oct 2010
Drives: car
Reputation: 27
RE: 20 world premieres anticipated for the 2012 Los Angeles Auto Show
Woo Hoo......MKZ Performance model should show up here.
---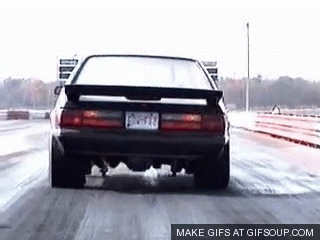 User(s) browsing this thread: 1 Guest(s)