Cadillac road testing semi-autonomous technology it calls "Super Cruise"
04-20-2012, 07:23 AM
(This post was last modified: 04-20-2012 07:24 AM by car fanatics.)
Post: #1
car fanatics
NEWS

Posts: 12,800
Joined: Aug 2011
Drives: Cadillac Sixteen
Reputation: 3
Cadillac road testing semi-autonomous technology it calls "Super Cruise"
Cadillac
Photo credit: Cadillac
April 20, 2012
By: CF staff
'Super cruise' technology could be ready by mid-decade
Cadillac is road testing a semi-autonomous technology it calls "Super Cruise" that is capable of fully automatic steering, braking and lane-centering in highway driving under certain optimal conditions. The system could be ready for production vehicles by mid-decade.
Super Cruise is designed to ease the driver's workload on the freeway, in both bumper-to-bumper traffic and on long road trips by relying on a fusion of radar, ultrasonic sensors, cameras and GPS map data.
"Super Cruise has the potential to improve driver performance and enjoyment," said Don Butler, vice president of Cadillac marketing. "Our goal with advanced technologies, like this and our CUE system, is to lead in delivering an intuitive user experience."
Many of the building block technologies for Super Cruise are already available on the all-new 2013 Cadillac XTS and ATS luxury sedans, as part of the available Driver Assist Package. It is the first Cadillac system to use sensor fusion to provide 360 degrees of crash risk detection and enhanced driver assist features, including:
Full-Speed Range Adaptive Cruise Control

Automatic Collision Preparation

Adaptive Forward Lighting

Rear Vision Camera With Dynamic Guidelines

The key to delivering semi-autonomous capability will be the integration of lane- centering technology that relies on forward-looking cameras to detect lane markings and GPS map data to detect curves and other road characteristics, said John Capp, General Motors director of Global Active Safety Electronics and Innovation.
Even when semi-autonomous driving capability is available on vehicles, the system will have operational limitations based on external factors such as weather and visibility of lane markings. When reliable data is unavailable, the driver will need to steer.
GM and its research partners recently conducted a study funded by the Federal Highway Administration on human factors in semi-autonomous vehicle operation. When asked, some study participants expressed strong interest in having a vehicle that could drive itself, particularly for long trips when lane centering and full-speed range adaptive cruise control could help lighten the driver's workload.
"The primary goal of GM's autonomous and semi-autonomous vehicle development is safety," Capp said. "In the coming years, autonomous driving systems paired with advanced safety systems could help eliminate the crash altogether by interceding on behalf of drivers before they're even aware of a hazardous situation. More than ever, consumers will be able to trust their car to do the right thing."
---
Reviews
04-20-2012, 07:34 AM
Post: #2
lengnert
Expert Gearhead

Posts: 3,916
Joined: Oct 2010
Drives: 2008 Ford Fusion SEL
Reputation: 11
RE: Cadillac road testing semi-autonomous technology it calls "Super Cruise"
I applaud most all improvements in technology in vehicles.

I think this technology applied correctly (and judiciously) could be a tremendous achievement.

However, there are obvious drawbacks.

In the first major (or not, for that matter) accident where it is determined that the offending vehicle was using this technology, is GM going to held partly responsible in the damages?

That's just the first of many issues I can see being an impediment to the proliferation of semi-autonomous drive systems (whether it be from GM or anyone else).
---


They call me Ford-O Baggins.

Must have the PRECIOUS!!!!!
04-20-2012, 10:05 AM
Post: #3
jspookss
I AM THE LAAAW

Posts: 10,525
Joined: Oct 2010
Drives: .
Reputation: 55
RE: Cadillac road testing semi-autonomous technology it calls "Super Cruise"
*dave chappelle rick james voice* We should have never gave cadillac money! Theyre building skynet cars!
---
"The build sheet is the wish list of any racer: lightweight high-revving dry-sump LS7 engine; carbon-ceramic brakes; integrated coolers; true aerodynamic downforce, and a significant reduction in curb weight. This car could only come from Chevrolet, and could only be called the Z/28."
04-20-2012, 10:13 AM
Post: #4
docCarter
Expert Gearhead

Posts: 5,979
Joined: Oct 2010
Drives: Chevrolet Equinox
Reputation: 38
RE: Cadillac road testing semi-autonomous technology it calls "Super Cruise"
It's all Obama's fault.
---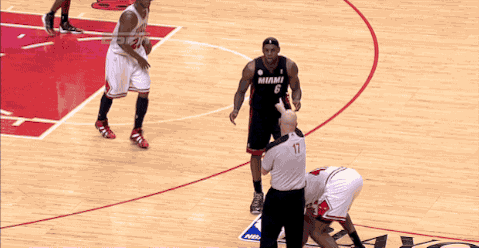 04-20-2012, 10:46 AM
Post: #5
McLovin
Expert Gearhead

Posts: 7,660
Joined: Jun 2011
Drives:
Reputation: 28
RE: Cadillac road testing semi-autonomous technology it calls "Super Cruise"
soooo, how soon before we see a super cruise cruze?
---
=======

Call it the Lincoln Apology Momentum and Employee Appreciation Sale Spectacular.

Or, just....ummmm.....LAMEASS
04-20-2012, 10:52 AM
Post: #6
The 'Burg
The Dude Abides

Posts: 4,775
Joined: Oct 2010
Drives: 2012 Nissan Altima
Reputation: 41
RE: Cadillac road testing semi-autonomous technology it calls "Super Cruise"
Whenever I drove from SoCal to NorCal on Highway 5 (which is about 300 miles of boredom) I dreamed of having such technology. Same thing driving across Texas and Ohio...

At least in Cali I had the option of taking 101 up the coast rather than that boring-ass 5. It would add about 2 hours to my trip but it was soooo much more enjoyable (especially in my Bimmers and my Porsche).

5 was okay when I was driving my big Blazer.
---
04-20-2012, 11:30 AM
Post: #7
REVolution
Moderator and In House Tuner

Posts: 21,622
Joined: Oct 2010
Drives: 2004 Mazda RX-8
Reputation: 39
RE: Cadillac road testing semi-autonomous technology it calls "Super Cruise"
So much for cars being cars. Its inevitable but that doesn't mean I have to like it.
---
I love pussy, I love bitches, dude I should be runnin' PETA.
I am a follower of the Kobe System.

User(s) browsing this thread: 1 Guest(s)