01-17-2012, 10:29 PM
Post: #1
REVolution
Moderator and In House Tuner

Posts: 21,623
Joined: Oct 2010
Drives: 2004 Mazda RX-8
Reputation: 39
2011 Lexus ES350 Review
You know when you are reluctant to try something, then you do, and you realize, its not as bad as you thought? I had one of those moments today. I dropped my mom's GS at the dealership to get its 30K service and to fix some of the stuff that weren't fixed the first couple times. Apparently, the nice way of saying things so that it gets done, doesn't quite work. I was a bit livid but thats another story. My loaner pulls up and the service writer encouragingly says, "I putting you into a new 2011 ES350 loaner." I apathetically shook my head, and replied, "its fine." Deep down, I wasn't too thrilled at the thought of driving a car fit for retirees and grand parents.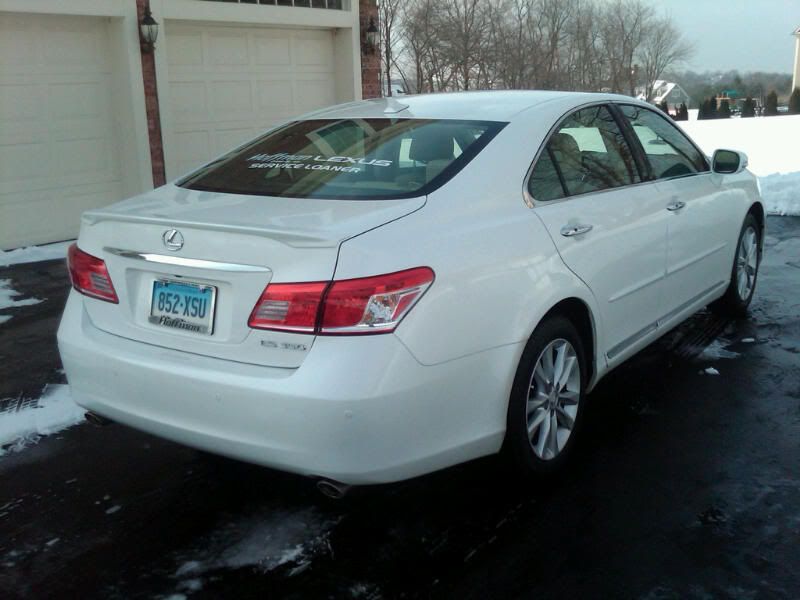 I finished up with the service writer, walked over to the pearl white ES350 and paused to look at the interior before I opened my door, I swore a yawn was building up. I got inside the car and in all honesty, those seats are quite possibly some of the best seats I've ever sat in, next to a 2010 S-550. Everywhere the hands touch is soft touch leather with modest padding underneath. I think Lexus decided that the dash and upper door trim should receive the most since the center arm rest and door rests don't have enough. The seats are wide and are great for lumbar support, but have no lateral support what so ever. I can't complain since the car isn't meant for any sort of spirited driving. The gauge cluster is easy to read, as well as the IP and the placement of the buttons. Its like the older cellphones with just the dial pad versus Acura's Blackberry style setup. Everything is easily accessible except for the heated/ventilated seat controls which are behind the shifter, in between the cup holder and the center console. It would've made more sense to place the controls in plain sight on the IP near the climate controls but apparently senior citizens possibly don't like that idea. Everything below the steering wheel and under the foot well area on the sides of the center tunnel are all plastic, as well as the button facias, vents, and door handle bezels. On the left side of the wheel near the bottom of the console is a little storage compartment that drops down in a floppy way. That and the buttons for the traction control system, rear shade and trunk release wouldn't look out of place in a Corolla. I was honestly surprised to see that the door handles were padded with leather. I don't know when it was implemented but I can't remember seeing that on the older year ES350s of the same body style. Its a shame to think the more expensive GS isn't as nicely appointed as the ES350's interior.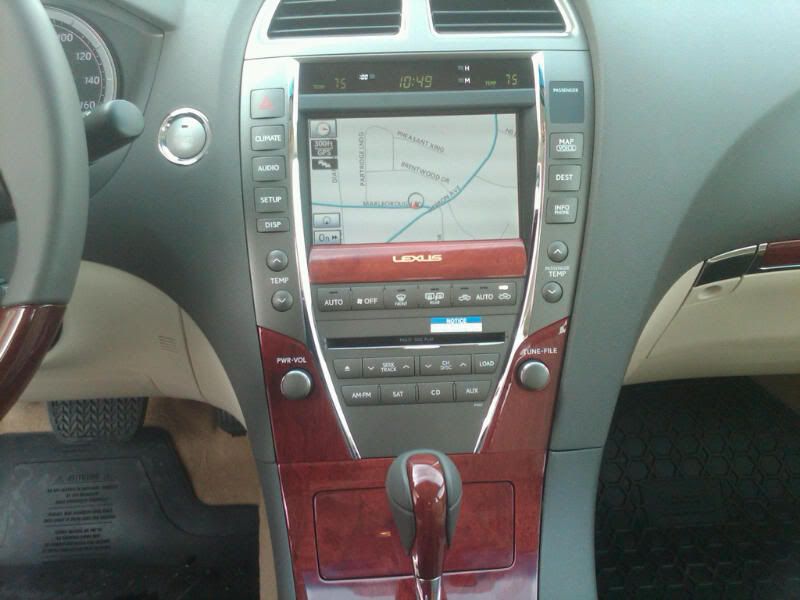 The car is incredibly easy to drive, and isolates road imperfections incredibly well. Then again, so does its lesser brethren, the Camry. Power is fine for the V6 rated at 268hp. Plenty of torque as well and revs low and is hard to tell that its on. Its not as smooth as it could past 5000rpms, but this car won't see any sort of abuse of that kind in its intended demographic target. As much as I compliment the ride and isolation, I have a bone to pick with the steering. It is as intuitive as the dimmer in your bedroom. It is incredibly light and numb all over, but the great part is that it is completely effortless and it makes it so easy to drive. The brakes were a little weird. There is a soft spot where its dead on initial activation, then it grips suddenly and then gets gradual. It threw me off because it felt as if it was going to be an abrupt stop but then I had to push down the pedal more to get it to stop. I don't know if it was just this particular one but with roughly 3100 miles on the odometer, I am not convinced. My mom's older ES was even softer like stepping into mashed potatoes, this was more of stepping into layered cake. It was raining so I didn't want to get on it hard but body roll is prominent as well as heavy understeer. I wasn't being very smart and decided to push it around a bend. Rain was a factor but you can get a real good idea of what is going to happen. With slight highway and town roads I averaged 27.8mpgs combined. Not bad in my book.
Overall, its not bad at all. The IS I was given as a loaner last time was more my speed but the ES350 isn't a bad car. Its just not the sporting enthusiast type. Its great for trips and for your grand parents or elderly parents, but other than that, it doesn't do anything special and it doesn't try to do anything special. Leonardo Di Vinci once said that "simplicity its the ultimate sophistication." I tend to agree with him on this car. Its simple, well laid out, comfortable and an easy driver. Some things you just end up scratching your head about but then again, the targeted age group could care less. Overall I'd give this car a 7 out of 10. Its respectable, but just not something I would look at, at least, not until after I retire.
---
I love pussy, I love bitches, dude I should be runnin' PETA.
I am a follower of the Kobe System.

01-17-2012, 10:31 PM
Post: #2
Tonavi
You Are Really Interesting Sir

Posts: 1,709
Joined: Nov 2011
Drives: 2007 Toyota Yaris 1998 Kawasaki Ninja
Reputation: 21
RE: 2011 Lexus ES350 Review
Eses are wonderful. My mom's 2007 has been nothing but perfect since she bought it new.
---
User(s) browsing this thread: 1 Guest(s)