2011 LA AUTO SHOW: LAND ROVER DC100 AND DC100 SPORT CONCEPTS
11-18-2011, 01:59 AM
Post: #1
car fanatics
NEWS

Posts: 12,768
Joined: Aug 2011
Drives: Cadillac Sixteen
Reputation: 3
2011 LA AUTO SHOW: LAND ROVER DC100 AND DC100 SPORT CONCEPTS
Quote:Land Rover's DC100 and DC100 Sport concepts investigate the potential design direction for a replacement for the iconic Defender. They will make their North American debut at the 2011 Los Angeles Auto Show on 16th November 2011. Land Rover is taking these concepts to North America to gauge reaction and explore the possibility of bringing the Defender back to the US market.

John Edwards, Land Rover Global Brand Director said: "The Defender has always been at the heart of the Land Rover Brand and single-handedly defines our go-anywhere, can-do sprit. Our ambition is to create an all new Defender for a global market that remains absolutely faithfully to its original DNA: tough, versatile, durable and capable. At the same time, it will be developed for the 21st century and adaptable for the needs of future generations.

"Our intention is to introduce the all new Defender in the middle of the decade - there's a lot of work to do to meet these dates and our concepts are just the start of the journey. We are here in LA to showcase our DC100 and DC100 Sport concepts and start to actively explore the possibility of bringing the future Defender to North America." Read more.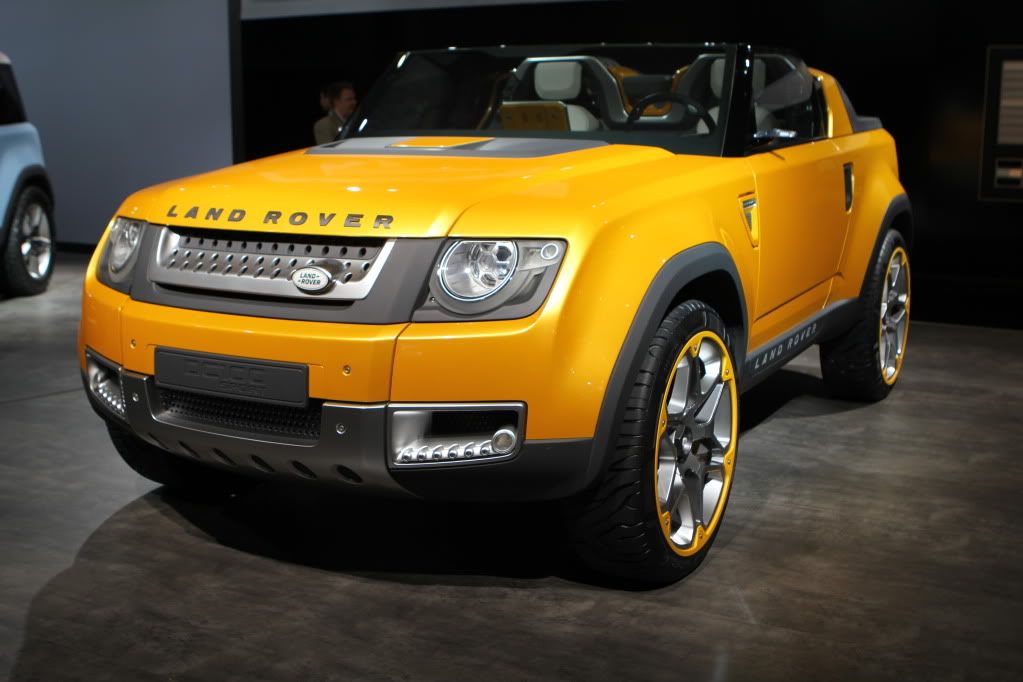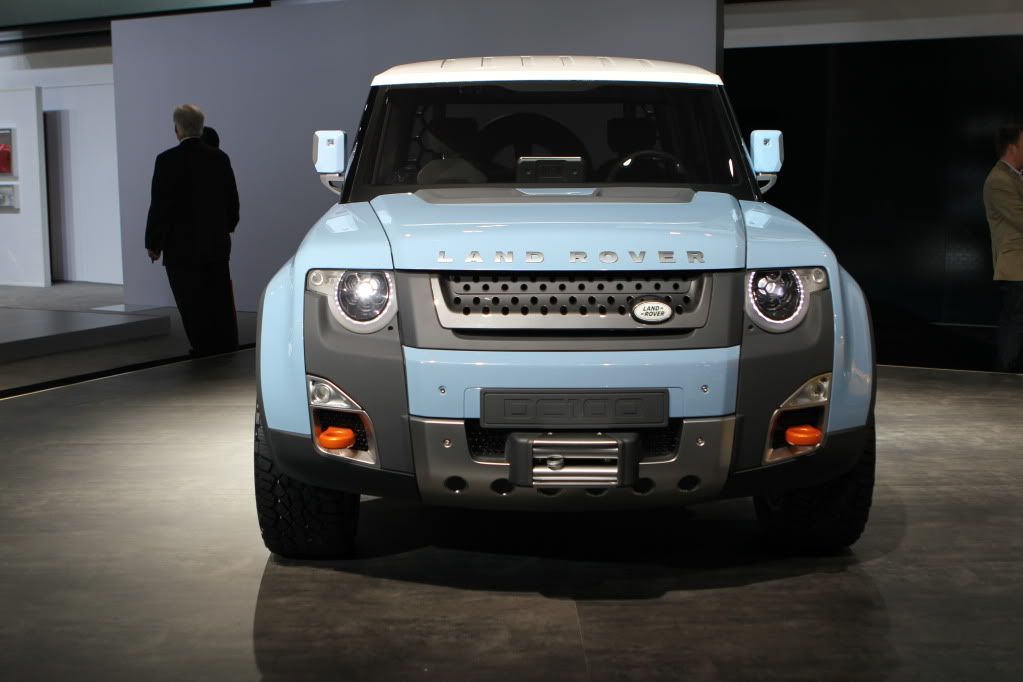 [LAND ROVER]
[PHOTO BY CF STAFF]
---
Reviews
User(s) browsing this thread: 1 Guest(s)