Long term test of two 2011 Chryslers
10-27-2011, 09:10 PM
(This post was last modified: 10-27-2011 09:10 PM by atvman.)
Post: #1
atvman
True Gearhead

Posts: 1,638
Joined: Jun 2011
Drives: 2011 Jeep Grand Cherokee Hemi 2011 Charger R/T HEMI
Reputation: 12
Long term test of two 2011 Chryslers
A lot can be said about Chrysler over the last four years. They've changed hands twice, filed for bankruptcy, and somehow still keep ticking. There's no question about it, their products today are the best they've been in years. How is the ownership experience though? I'm going to do my best to provide the details of my ownership experience of two post bankruptcy Chrysler products with updates for both cars in 5,000 mile intervals.

---
Charger 10,000 mile update

I missed the 5,000 mile mark, so I'm starting at 10K. Thus far, I've found a lot of things I like and a few things I dislike.

It's a great road trip car, it soaks up miles with the best of them. The car is very comfortable to drive. There's ample room and plenty of adjustments available. I've driven it on several 3 and 4 hour trips with no complaints. Cargo space is also solid with a wide and long trunk, though it isn't all that deep. The rear seats fold flat, which offers great versatility. We loaded it to the gills and took a camping trip, it had plenty of room for all of our gear. Highway fuel economy is better than I expected, upper 20s is typical and you can even break 30 for extended periods of time in the right conditions. My personal best is 30.4mpg on a trip to Oscoda, MI.

In my 70/30 mix of highway and city driving, I've been averaging a somewhat respectable 23-24mpg. If you learn the tricks, beating the EPA is simple. Don't baby it, getting up to cruising speed is essential to getting maximum mpg out of a Hemi. Coasting is key as well, it has an aggressive fuel cut off on deceleration.

The biggest design flaw I've found has to do with the trunk lid. When you open it while it's raining, water runs off of it into the trunk opening. If it opened an inch less than it does, this would be a non-issue. I also hate the felt liners in the wheel wells. They do a great job eliminating noise, but they seem to be permanently dirty.

The latest Uconnect is a pretty solid system, I wouldn't hesitate to buy another car with it. It doesn't lag and it never restarts or shuts off on me. I've noticed that the Blue Tooth connection to my iPod Touch often causes the first song or two to speed up, but it evens out after that. When I plug my iPod in, the touch screen controls work great, but I can only search songs by artist or title. For whatever reason, there isn't an option to play one of my pre-built playlists or Genius. I'm going to check for an update next time I'm at the dealer.

I'm not disappointed in the quality so far. The only issue it's having is with the Keyless Enter and Go system. The system is supposed to lock and unlock your doors automatically, but lately it has been spotty at best. I haven't taken it into the shop yet to figure out if it's an issue or user error. The car is holding up well. It hasn't developed any squeaks or rattles yet, which seems to be a product of the structure. Chrysler did a lot of chassis stiffening on the 2011 LX sedans and it shows. The seats are showing minimal wear. Overall, the car still looks and feels new.
10-27-2011, 09:29 PM
Post: #2
MOPAR74
Media Crew

Posts: 28,605
Joined: Oct 2010
Drives: '99 Jeep Grand Cherokee
Reputation: 66
RE: Long term test of two 2011 Chryslers
---
NOT THE GOAL BUT THE GAME, NOT THE VICTORY BUT THE ACTION, IN THE DEED THE GLORY
99 Grand Cherokee-04 Neon SXT
02-01-2012, 06:20 AM
Post: #3
atvman
True Gearhead

Posts: 1,638
Joined: Jun 2011
Drives: 2011 Jeep Grand Cherokee Hemi 2011 Charger R/T HEMI
Reputation: 12
RE: Long term test of two 2011 Chryslers
Well, I've kind of ignored this thread, so I'll try to get it up to date:

Charger:
The only major change since the 10K mile mark has been a set of Michelin X-Ice winter tires. I am very impressed with how the car handles snow and slush now. 1 or 2 inches of snow is like driving in the rain, completely uneventful. We got around 5 inches of snow over the weekend, the car didn't even flinch. It drove through it like a hot knife through butter. Like any vehicle, you need to slow down to match the conditions, but the overall snow performance is great. I think the limiting factor in the winter is going to be ground clearance, I'll post an update after we get some serious snow. As of today, I feel like AWD is nothing more than a crutch for the handicap driver. My gas mileage has taken a hit since installing the winter tires, but AWD would have hit me even worse.

I'm still having issues with the touch and go system. They've updated the software with no luck, I'm getting new door handles put on this week. I fear that this is going to be an ongoing problem. Otherwise, the car has been very good. It gets the occasional creak on cold mornings, but no squeaks or rattles when the car gets warm. The Uconnect still works well, iPod connectivity could be better, but it never lags or crashes on me. I'd rank the system a 9/10.

Jeep
I took it in for oil changes at 1000 and 5000 miles. I'd do it myself, but I was able to get a maintenance package that's cheaper than what I can buy fluids for. So far, no quality issues of any type have popped up. Like the Charger, it gets an occasional creak on colder mornings, but it's gone once warmed up. The Jeep has the same keyless touch and go system as the Charger and it works great in this vehicle.

Fuel economy is ok, not great though. It's averaging in the 16-17 range most of the time. I got it up to 21 on a road trip. It's not bad considering the power and weight. It's better than what I was getting in my Ram under the same conditions. As many reviews have stated, first gear is too tall. It doesn't get off the line like a 400lb-ft SUV should. Once rolling, it's a beast. 40-70 is very quick, this thing is great for freeway merging.

The Jeep's low speed crawling ability is impressive. I took it down a trail to a small lake a while back and it made it through without a problem. It's more capable than it looks, it will go places that most vehicles can only dream of. I've only done limited towing, but I'm happy with how it managed. The load leveling shocks keep it level with weight on the hitch and it always feels like there's enough power on tap. I'll post an update when I get a big trailer on it.

So far, 100% happy with the Jeep and my only complaint with the Charger is the keyless touch and go. I'd buy either vehicle again.
02-01-2012, 06:36 AM
Post: #4
atvman
True Gearhead

Posts: 1,638
Joined: Jun 2011
Drives: 2011 Jeep Grand Cherokee Hemi 2011 Charger R/T HEMI
Reputation: 12
RE: Long term test of two 2011 Chryslers
Major control feel is great in the Jeep. It actually has legitimate steering feel, which is more than you can say about a lot of cars these days. The throttle calibration is great, it's easy to control the transmission with my right foot. The brakes are nice too.

Actually, I do have three minor complaints about the Jeep. The hatch doesn't open high enough to clear my head, probably my fault for being so tall though. It also doesn't have LED tail lights or HID headlights, incandescent bulbs look dated these days. The last complaint is that it doesn't have memory seats, I'm 10 inches taller than my wife so you can see why that's annoying to me.
02-01-2012, 10:04 AM
Post: #5
BasiliskSt
Expert Gearhead

Posts: 3,052
Joined: Oct 2010
Drives:
Reputation: 24
RE: Long term test of two 2011 Chryslers
ATVman, my memory is weak, which Jeep replaced the Ram? A Wrangler or Grand Cherokee?

My wife has an ongoing love affair with Jeeps. They fit her self-image. We did a test drive in a Grand Cherokee where the dealer demonstrated the hill climb and descent capabilities and the farmer's daughter in my wife thought that was so cool.
---
_______________
Free Agent auto customer, released by Mercury June 2, 2010
02-01-2012, 10:23 AM
Post: #6
REVolution
Moderator and In House Tuner

Posts: 21,622
Joined: Oct 2010
Drives: 2004 Mazda RX-8
Reputation: 39
RE: Long term test of two 2011 Chryslers
I drove a Jeep GC Overland. I am in love with the Grand Cherokee. I love Uconnect, and I love the V6 and its so smooth and comfortable to drive. Not to mention how amazing it looks.

Bas, Atvman has the GC.
---
I love pussy, I love bitches, dude I should be runnin' PETA.
I am a follower of the Kobe System.

02-01-2012, 10:24 AM
Post: #7
DougDrivesDodge
Neon Nut

Posts: 1,732
Joined: Oct 2010
Drives: 2000 Dodge Neon ES
Reputation: 12
RE: Long term test of two 2011 Chryslers
nice to hear the GC is problem free. shame about the Keyless Go entry on the Charger though.
---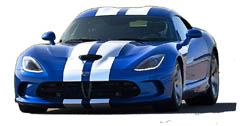 2000 Dodge Neon ES
@dougieshep
02-01-2012, 10:28 AM
Post: #8
atvman
True Gearhead

Posts: 1,638
Joined: Jun 2011
Drives: 2011 Jeep Grand Cherokee Hemi 2011 Charger R/T HEMI
Reputation: 12
RE: Long term test of two 2011 Chryslers
Grand Cherokee, Laredo X, Hemi, Quadra-Trac II, Tow Package
02-01-2012, 10:32 AM
Post: #9
Gixser995
Expert Pain In the Ass

Posts: 13,718
Joined: Oct 2010
Drives: 2001 Chevy Blazer
Reputation: 37
RE: Long term test of two 2011 Chryslers
I've driven the GC with the v6 and that motor itself is more than capable of moving the truck. Has plenty of pep, and I do agree with the handling. Steering feel is great for a truck and handles quite nicely.
---
02-06-2012, 02:10 PM
Post: #10
GotMopar?
Prune Eater

Posts: 5,008
Joined: Nov 2010
Drives: Nothing but Mopar!
Reputation: 30
RE: Long term test of two 2011 Chryslers
About the key fob door unlock issue, have you tried changing the battery in the key fob? For some reason these fobs burn up the battery fast.
---
Plymouth 'Cuda The quintessential musclecar.
User(s) browsing this thread: 1 Guest(s)