10-03-2011, 11:58 PM
Post: #1
getchoo
Junior Member

Posts: 476
Joined: Oct 2010
Drives: 2008 Pontiac G8 GT
Reputation: 7
Chevy Malibu take two
I wasn't all that happy with the first idea I came up with which I posted a little while ago so I had a second go: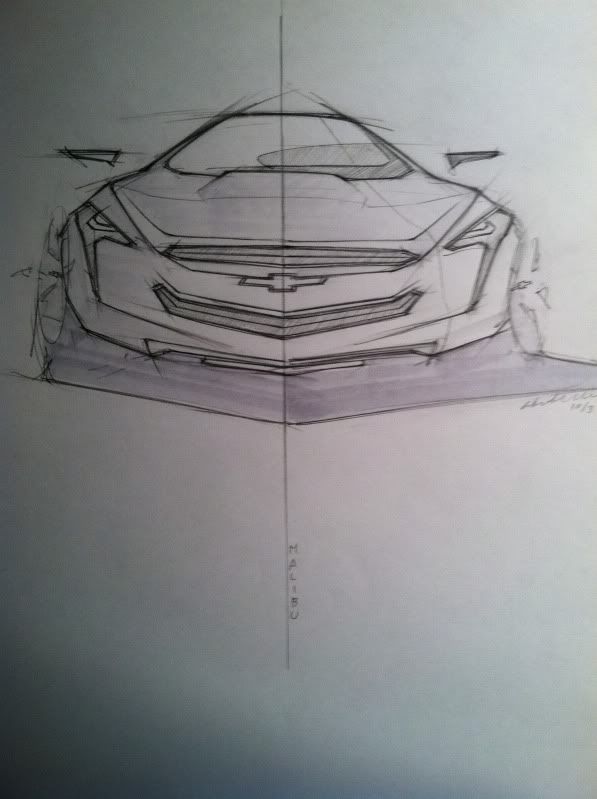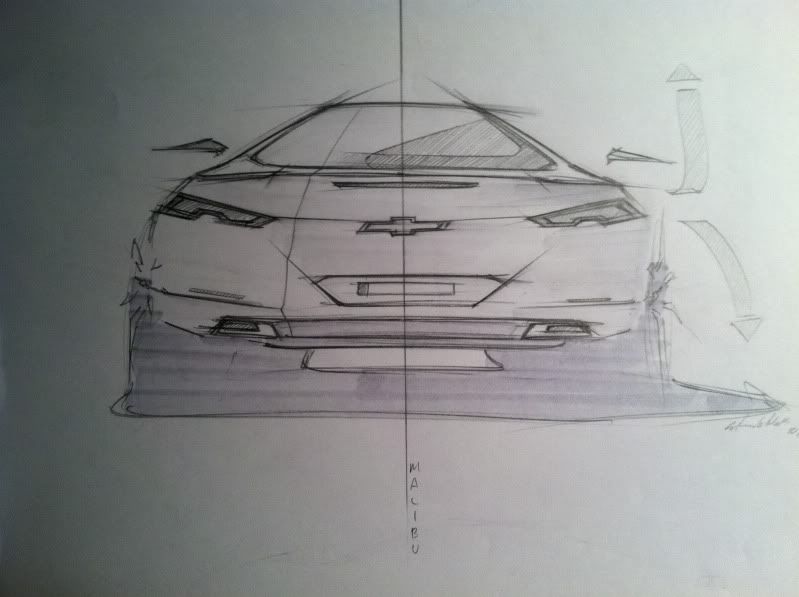 That's my idea for the Malibu after the next generation one. The Camaro influences remain but I looked to the Miray concept for the front fascia design. Overall I wanted to make it look less traditional and more athletic and dynamic, along the lines of what the next Fusion will be.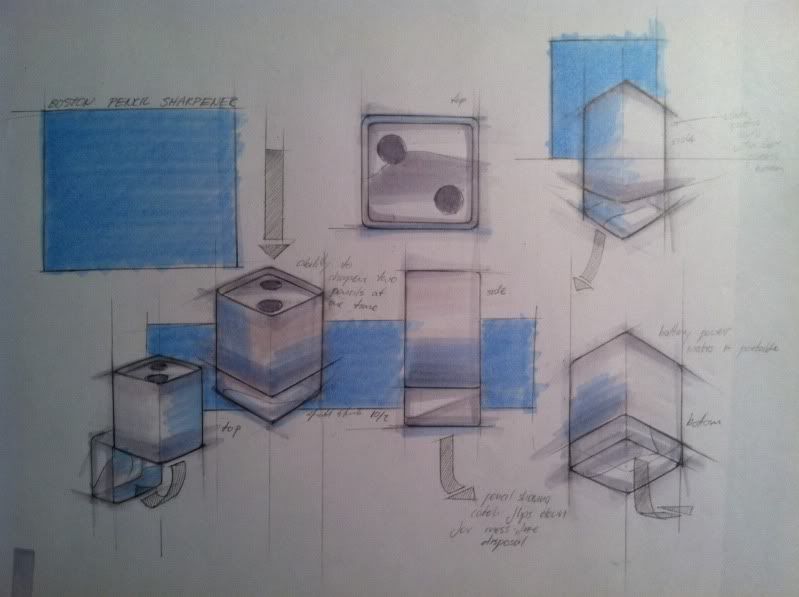 And I've been working on things other than cars. The top sketches are a sailboat and a concept for a vending machine. The bottom one is an idea for an electric pencil sharpener.
---
--------------



2008 Pontiac G8 GT
10-04-2011, 07:03 AM
Post: #2
BasiliskSt
Expert Gearhead

Posts: 3,066
Joined: Oct 2010
Drives:
Reputation: 24
RE: Chevy Malibu take two
You've picked up the new "skirt" around the edge of the hood that marks several Chevrolets including the new Sonic. It's details like this that more for a more dynamic design even though in simple silhouette the Sonic doesn't look that dissimilar from the predecessor Aveo. In person they are markedly different. I'm not an aerodynamics expert, but I wonder if they aren't using that flip up on the outer edges of the hood to guide air over the mirror and A-pillar. It is an interesting and dynamic architectural feature and looks crisp and athletic to my eye. Nice sketches.
---
_______________
Free Agent auto customer, released by Mercury June 2, 2010
10-04-2011, 12:35 PM
Post: #3
AudiR8
Free Candy & Naps

Posts: 21,100
Joined: Oct 2010
Drives: Cozy Coupe
Reputation: 23
RE: Chevy Malibu take two
To all of them... Even the pencil sharpener!
F'n awesome work, once again.
User(s) browsing this thread: 1 Guest(s)