2014 Chevy Impala designed to deliver bold style, interior refinement and enhanced efficiency
04-04-2012, 01:07 AM
Post: #26
All-Or-Nothing
I am the Anti-GM

Posts: 6,604
Joined: Oct 2010
Drives: car
Reputation: 27
RE: 2014 Chevy Impala designed to deliver bold style, interior refinement and enhanced efficiency
jspookss;193655 Wrote:Thats what i was thinking. If this is a fuckin CHEVY.. The competition better step their game up.

Hell lincoln is trying to reinvent themselves but who the hell cares if a lowly Impala makes it look pedestrian.
Not that they compete but the MKZ is way Sexier than this.
---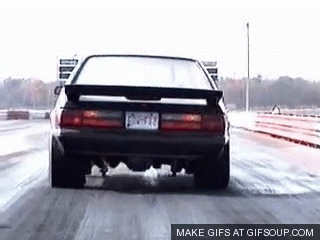 User(s) browsing this thread: 1 Guest(s)