Cadillac XTS and redesigned Impala will share the same vehicle platform
12-20-2011, 07:30 AM
Post: #35
All-Or-Nothing
I am the Anti-GM

Posts: 6,619
Joined: Oct 2010
Drives: car
Reputation: 27
RE: Cadillac XTS and redesigned Impala will share the same vehicle platform
jaybird;158385 Wrote:That is not correct. The old link the brown penis posted said 74% of CTS wagon sales! How many CTS wagon sales are there - less than 5%!
http://www.thestreet.com/story/11230364/...s-buy.html
Quote:Seniors accounted for 74.2% of all CTS buyers.


Here we should mention that 44% of all Cadillac buyers are seniors, making it the third top brand for seniors.

By the way, in terms of brands preferred by old folks, Buick is first at 57.5%, Lincoln is second at 47.7%, Cadillac is third at 44%, Chrysler is fourth at 36.1%, GMC is fifth at 32.4% and Chevrolet is sixth at 31.2%.

The next four brands are imports. Porsche, for sporty seniors, is seventh at 29.5%. Lexus is eighth at 27.6%. Jaguar is ninth at 26.5% and Hyundai is tenth at 25%.
---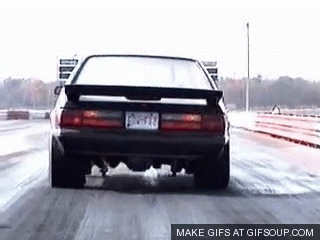 User(s) browsing this thread: 1 Guest(s)