Car Fanatics
Photo credit: Michael Stuart
June 11, 2012
By: Michael Stuart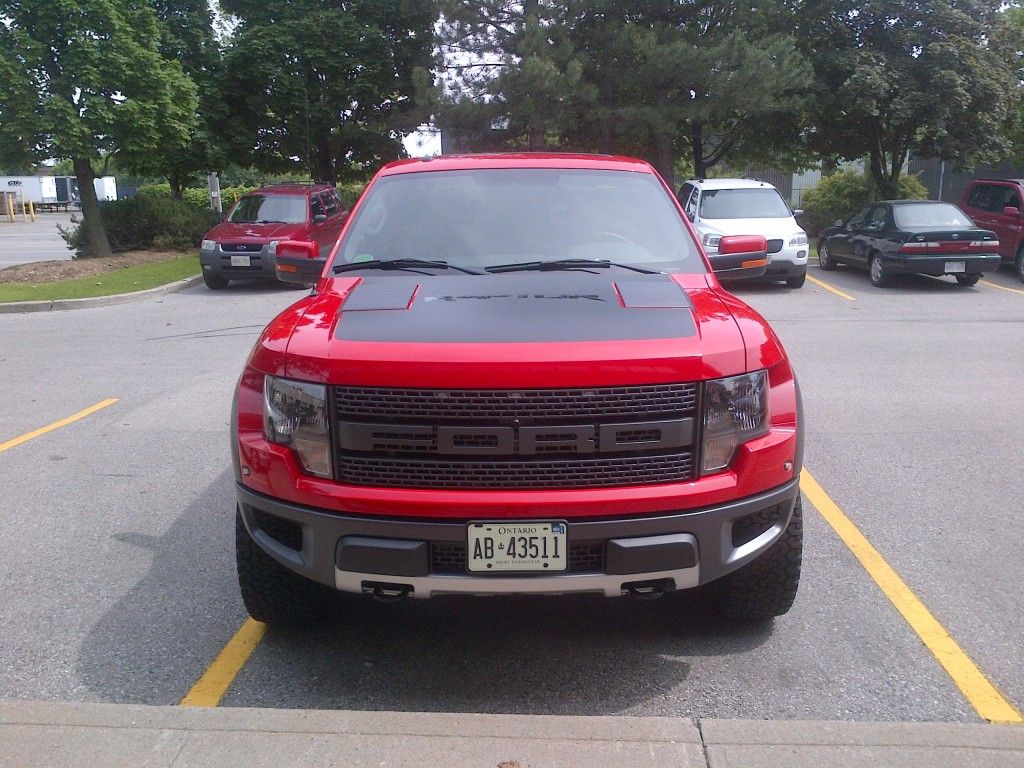 Returned the Frontier this morning and picked up this monster: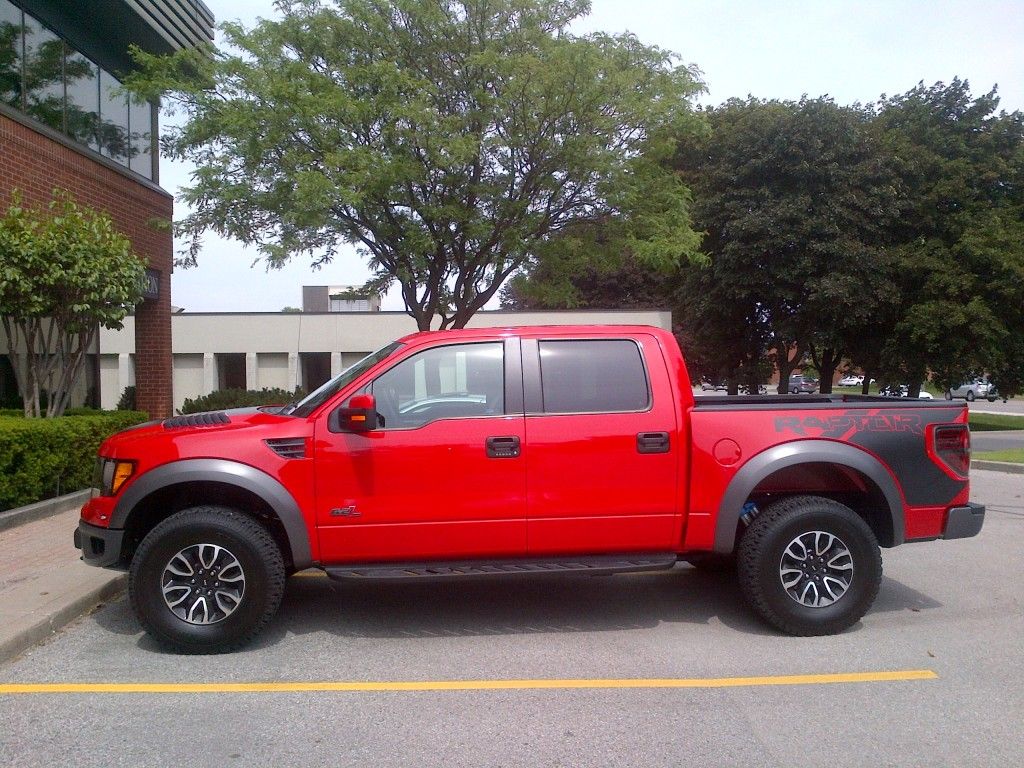 Here's the sticker price. Needless to say I'm driving it VERY carefully!: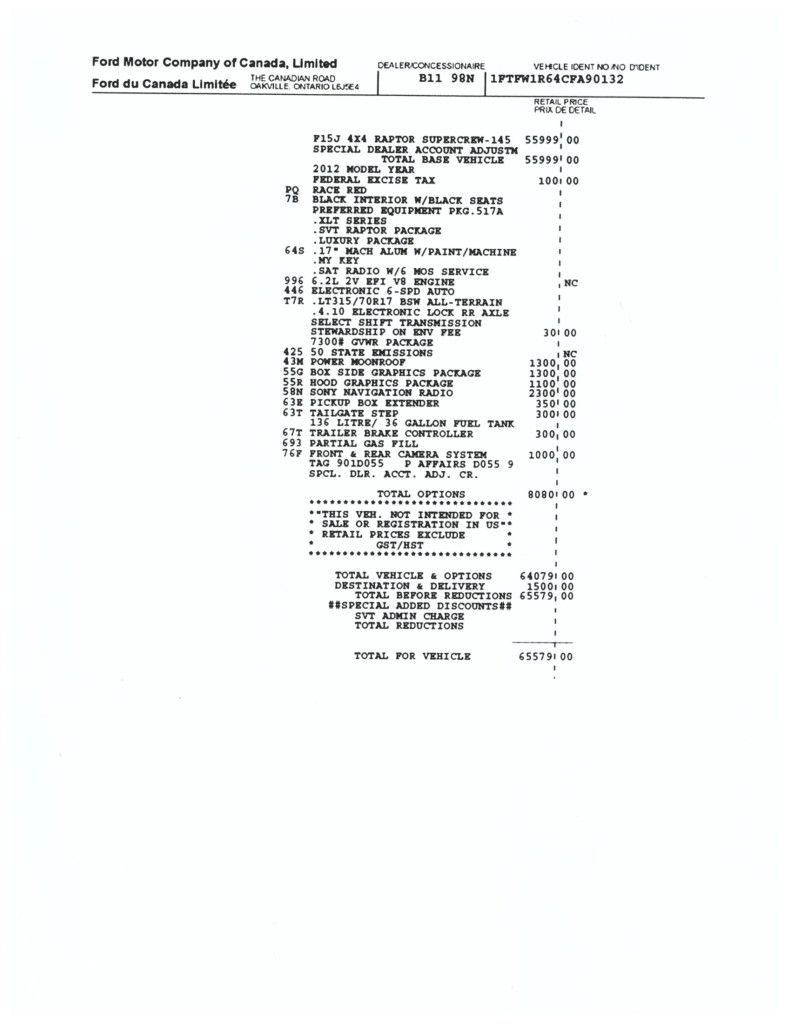 Initial impressions are that it drives pretty easily for something as capable as this truck. When maneuvering slowly, you feel every knob in those tires twisting on the pavement, but once up to speed the ride is nice and smooth. It still shudders when the rear end hits bumps - something which I think is unavoidable with pickups when the bed is empty.
The interior is fantastic, right up there with the SHO: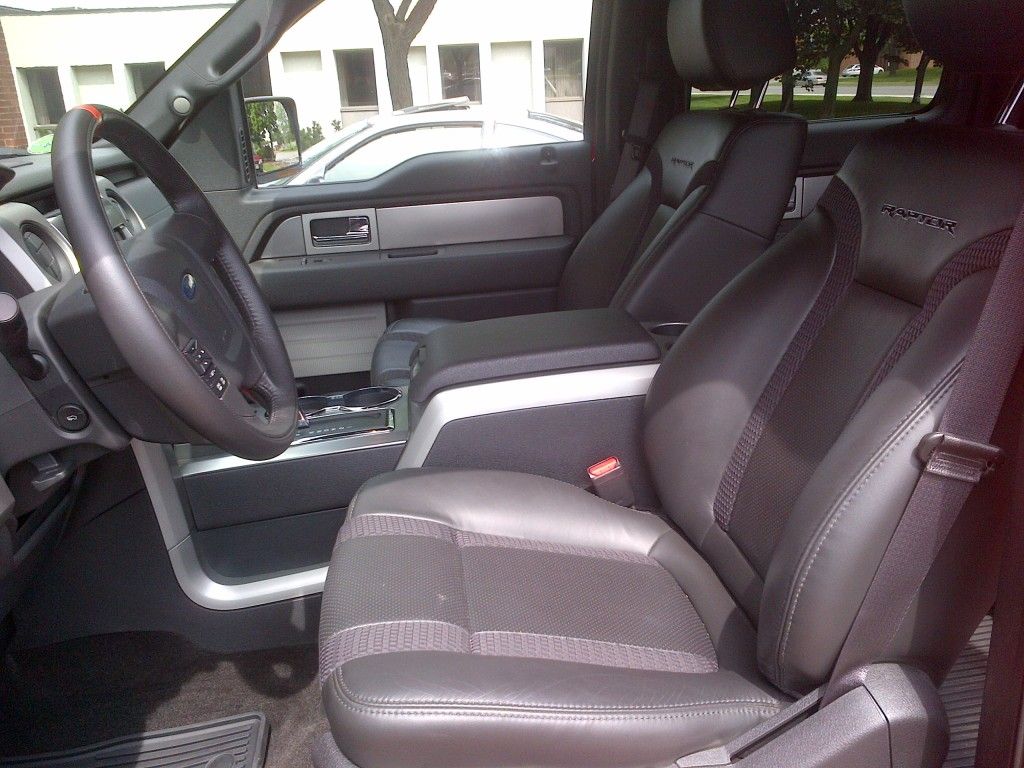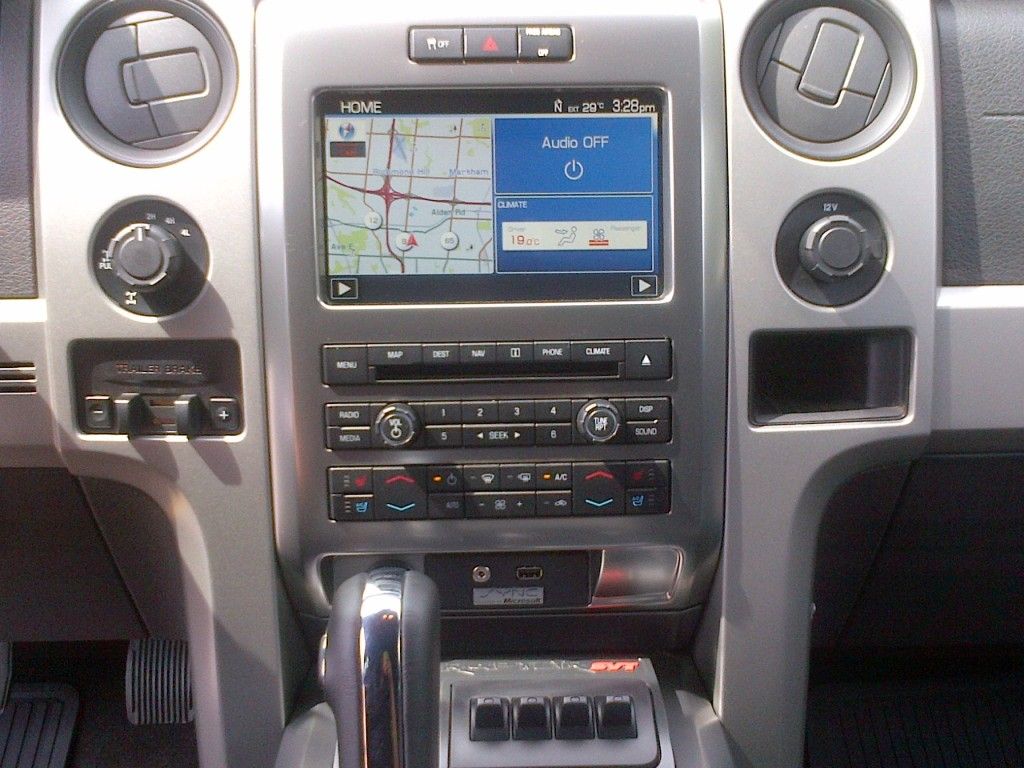 Sorry about the flash in the shot, but we thought this graphic was pretty cool on startup - it also does the 'built Ford tough' graphic with the metal hitting the concrete on the centre of the instrument cluster:
Huge interior space - your crew will very much like this crew cab: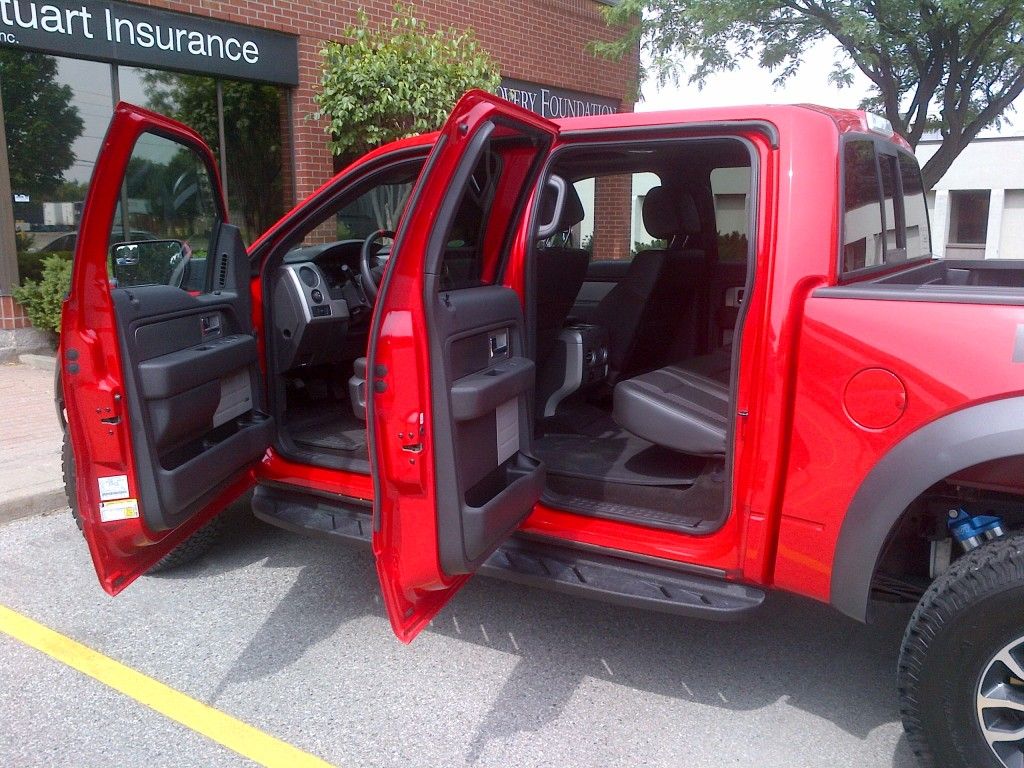 I was worried it wouldn't fit in my driveway, but despite seeming much larger than the Frontier in all dimensions, it doesn't seem to be any longer.
The mileage currently shows 18.1 litres/100 - which is 13 MPG. Thank god it takes regular as I read somewhere it takes premium. Not so, according to the owners manual.
The ride height is crazy, feels like driving a locomotive in traffic (and I've driven a locomotive, no kidding!) There's actually an unintended intimidation factor to this thing. People who 100% have the right of way will wait for you to go ahead of them at stop signs.
I'm attempting to schedule some 'light off-roading' for Saturday, with pics so I hope it all comes together. I'll post my impressions through the week, but as always, if you have questions, let me know!